HPPCOOP would like to welcome Planate Management Group South East Asia Corporation (PMGSEAC) into its cooperative family! On March 15, 2021, HPPCOOP and PMGSEAC signed a Memorandum of Agreement which will allow PMGSEAC employees to become Associate Members of HPPCOOP and enjoy the benefits of a cooperative that's focused on uplifting the lives of IT/BPO employees in the Philippines.

Planate is a multinational company headquartered in Virginia, USA. It provides facilities engineering and management consulting services worldwide. In 2013, Planate came to the Philippines to set up PMGSEAC to complement its global team of licensed professionals. Based in Subic, Philippines, PMGSEAC is a business/knowledge process outsourcing company focused on consulting services that specializes in Computer-Aided Drafting (CAD), Designing, and Modeling.

"We are glad to know that HPPCOOP is open to accepting IT/BPO companies like us. With just around 70 employees, it will be very difficult for us to put up a cooperative of our own. Joining HPPCOOP, our employees will immediately be able to leverage on their size and enjoy the benefits that existing HPPCOOP members already enjoy. This is a big help both for our employees and our company," shared PMGSEAC Business Support Group Executive Vice President, Ms Caryll Orcales.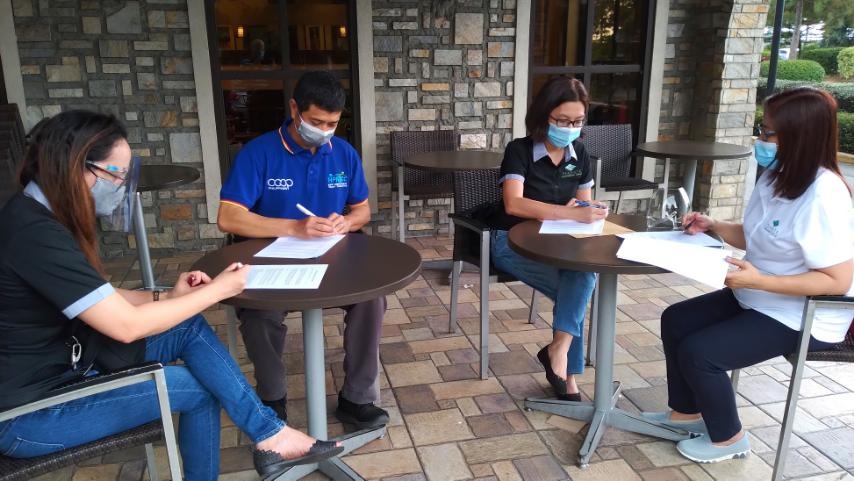 HPPCOOP-PMGSEAC MOA signing. From Left: Miroa Ramirez (PMGSEAC VP for HR), Val Hilario (HPPCOOP CEO), Caryll Orcales (PMGSEAC EVP for Business Support), and Teena Nartea (VP for Finance).