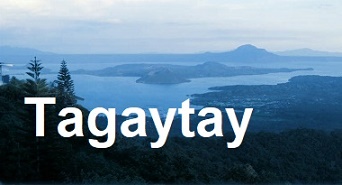 HPP Vacation Home
Tagaytay is known for cold and foggy mornings – quite the opposite of busy Manila. Give yourself a break and relax in our inviting Vacation Home! You can bring your family as our unit can accommodate up to 5 guests. Slow down and go retro with our classic board and card games (chess, scrabble, playing cards, Word Factory, Jumbling Tower, etc.). Lay back, relax, and Netflix-all-you-want in our 40" LED TV. Or you can just stroll around the many leisure attractions that are just walking distance from our "Home".
In our Home, we promise you'll forget the office (although we also installed WIFI just in case)…
Click below for your check-in and check--out dates:
---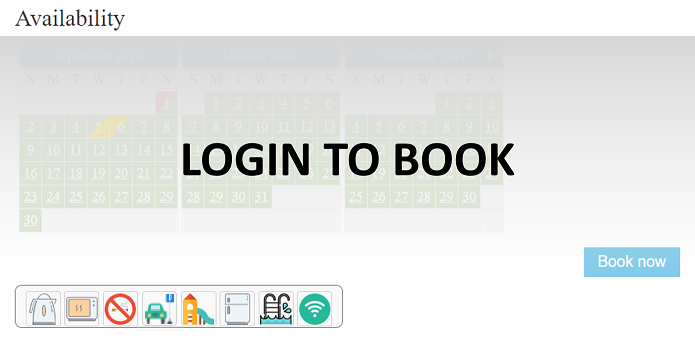 Welcome to our Vacation Home!
Located at the heart of Tagaytay City, Serin West 2-708 is your home away from home. Our aim is to give you a country feeling while at the same time having the convenience of being just a stone's throw away from the various points of interest that Tagaytay has to offer - malls, churches, restaurants, theme park, etc.
The Unit
Address: Serin West Tagaytay, Tagaytay-Nasugbu Highway, Tagaytay City (about 500m from Tagaytay Rotunda)
Parking Slot
40-sqm, 1-Bedroom Unit
Double-Sized Bed with Pull-Out Single Bed
Sofabed
Hot and Cold Shower
Hair Dryer
40" Smart/Digital TV
Netflix

Refrigerator
Microware
Oven Toaster
Rice Cooker
Electric Kettle
Air Purifier
Dinnerware
WiFi
Serin West Amenities
Taal Viewing Decks are available to all guests at the 8F and 11F of Serin West. They are open from 6:30am to 6:30pm.
Lounge Area located at the ground floor.
Swimming Pools, Children's Playground, and Jogging Paths available on Level 1.
Swimming Pool fee of P100/person for day and P150/person for night swimming must be paid directly to the Serin West Admin located at the ground floor. Serin Admin reserves the right to change these rates without notice.
Parking
Parking for one (1) car is included with your booking. Additional cars may be parked at the adjacent Serin Mall (Day parking is free. Overnight parking is P350.00. Please coordinate with Serin Mall Security for updated rates and terms and conditions).
Food Deliveries
Ordering and delivery of food from outside is allowed but must be picked up at the Serin West Ground Floor Lobby.
Pets
Strictly, no pets allowed.
Exclusive Rate for HPPEMC Members
HPPEMC Members (Regular or Associate) enjoy a special introductory rate of just P1,400.00 per night any day of the year (parking for 1 car included). A caretaker fee of P600.00 will be charged per booking for the fresh beddings, 2 bath towels, and exit cleaning. The caretaker fee is a one-time charge. Thus, the longer you stay, the cheaper it gets. However, guests may request for cleaning mid-stay but will have to arrange and settle with the caretaker directly.
Booking Confirmation
Reservations are only confirmed upon full payment at least 5 days before check-in date. Payments can be made through payroll deduction, direct deposit, or credit card.
Check-In/Check-Out
Check-In: The standard check-in time is 2:00 PM to 6:00 PM. Our caretaker will meet you at the lobby of Serin West and assist you through check-in. The caretaker may charge P200.00 for check-ins beyond 6:00 PM. Please coordinate directly with the caretaker for non-standard check-in times.
Please present a government issued ID upon check-in for proper identification.
Check-out: The standard check-out time is 6:00AM to 12:00 PM. Our caretaker will meet you at the unit and assist you through check-out. The caretaker may charge P200.000 for check-outs earlier than 6:00 AM. Please coordinate directly with the caretaker for non-standard check-out times.
If guests wish to extend their stay, please coordinate it with our caretaker. Extension will be given depending on the availability.
No half-board services. After 2:00pm check out time, guest/s will be charged 100% of the room rate.
Cancellation Policy
Charges in case of cancellation:
Free cancellation within 24 hours of booking.
Cancellation up to 7 days prior to check-in date will get refund, less cancellation fee equivalent to 25% of accommodation.
Cancellation within 7 days prior to check-in date will get refund, less cancellation fee equivalent to 50% of accommodation.
Cancellation within 1 day prior to check-in date will get no refund on accommodation.
All Extras (i.e. cleaning fee, extra person fee) are refundable upon cancellation.
Rebooking up to 7 days prior to check-in date is free.
Rebooking within 7 days prior to check-in date is subject to 25% rebooking fee.
Note: Please contact the coop office at This email address is being protected from spambots. You need JavaScript enabled to view it. or 0917071728 for cancellations.
Reminders to Members and Guests
Everyone should abide by the rules set by Management so we can all stay in our unit and enjoy a safe and comfortable atmosphere. Please be respectful of other guests and avoid causing any nuisance or annoyance within the vicinity. Anyone who does not abide by the regulations may be asked to vacate the unit without refund and be liable for any damages.
House Rules
The published rate is good for 2 persons only. P100.00 is charged for each additional person to cover for towel, linen, and others A maximum of 3 additional persons is allowed.
Check-in window is between 2PM-6PM. Check-in after 6PM may be subject to surcharge. Please coordinate with our caretaker.
Guests need to familiarize about the emergency exits and evacuation route map attached to the unit door.
Open fire is not allowed inside or outside the unit for heating food or cooking.
Smoking inside the unit, as well as the building, is strictly prohibited.
Please conserve electricity. Turn off lights, aircons, and other appliances when not in use.
The causer or its lawful representative takes financial responsibility for any damage caused because of the usage, without just cause, of the manual fire-alarm appliances placed in the building.
Designated caretaker is available to assist the guest/s until 10:00pm. For emergency cases, you may directly notify the security guards on duty.
Respect other units. No loud singing, unnecessary noise, rough plays.
Strictly, no pets allowed.
Please treat the unit as your own. Any damages or lost items shall be charged to the guests.
Avoid clogging the drains. Please don't throw left-over food or trash down the sink.
Flammable things such as kerosene, gasoline, firecrackers, etc. are prohibited.
Unlawful items such as, but not limited to, deadly weapons, Illegal drugs, etc. are prohibited.
Gambling or any other behavior that is against public morals is prohibited.
Additional guests should be declared and logged by the condominium security. Maximum number of guest should be followed. Additional fee will be applied if additional guests stayed after 12:00AM.
The use of facilities and or amenities is allowed only upon getting the necessary permits from Serin West Admin.
Appliances, fixtures, and other items inside the unit should not be removed.
Installation of any unauthorized item/s in the unit or any part of the building is prohibited.
Hanging of clothes or other items in guest room windows is prohibited.
Leaving unattended luggage or other items in the hallway or lobby is prohibited.
Ordering and delivery of food from outside is allowed but must be picked up at the Serin West Ground Floor Lobby.
For security purposes, guests are requested to always lock their doors.
Management will not, in any way whatsoever, be responsible for any loss or damage to the guests' belongings, for any cause whatsoever, including theft or pilferage.
P500.00 will be charged for lost keys.
The Management reserves the right to add to or amend this Rules and Guidelines.
Location